Here's a glimpse of the future – or should I say, a future – from a particularly mindbending sequence in LadyDarke #3.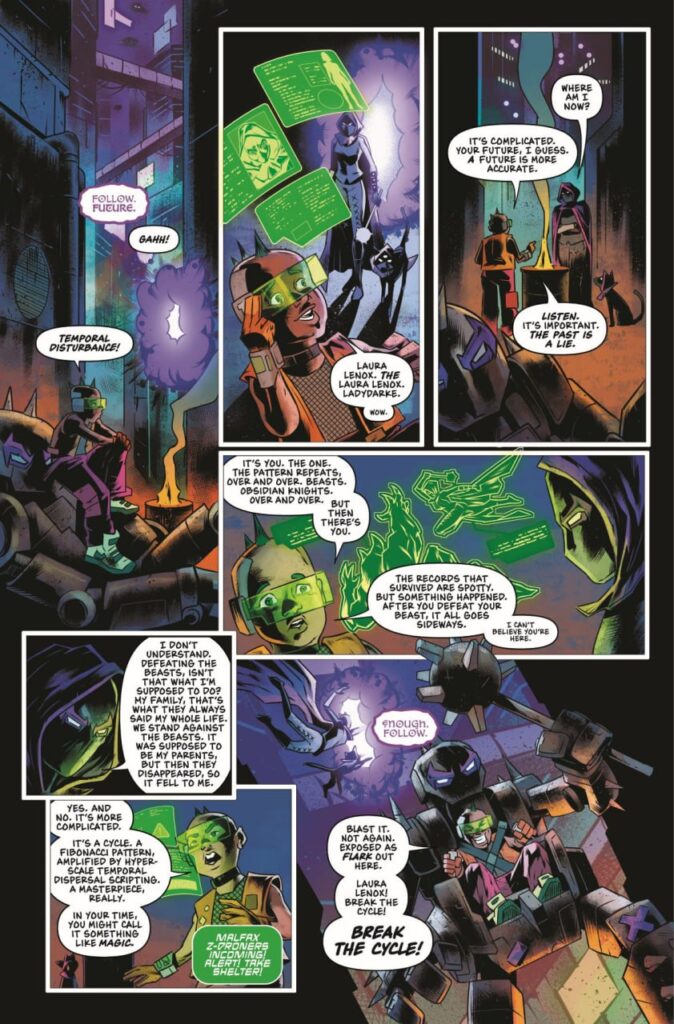 Past, present, and future collide as Laura traverses the Darke Realms. Check out LadyDarke #3, live on Kickstarter right now! Check it out here.
Artwork Emilio Utrera, Colors Arthur Hesli, Letters Micah Myers, Story Erik Radvon.