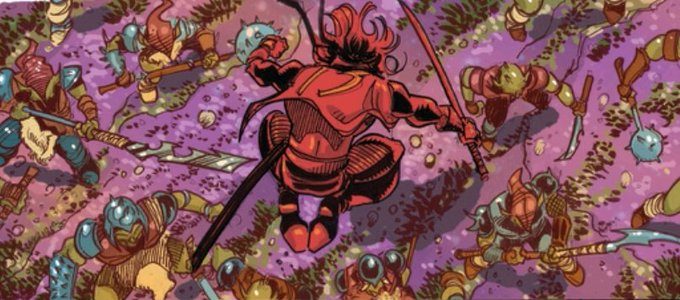 "A joyous bar-crawl through every genre near and dear to a nerd's heart, told with enough wit and charm to win over even the non-nerds in your life. Press play on this one!"
Phil Hester @philhester (Green Arrow, The Wretch).
Crisis Vector is an action adventure comic book series from creator Erik Radvon and a worldwide team of superstar artists: Samir Simão, Ross Taylor, Rob Croonenborghs, and Micah Myers.
Described as "Back to the Future meets Conan the Barbarian", Crisis Vector has received rave reviews for its creativity, action, and unique twists.
Buy the complete CRISIS VECTOR graphic novel here!
Print editions
Full color, glossy pages, and no ads! We spared no expense in making the best looking comic possible!
Digital editions
Crisis Vector #1 and #2 are also available as high-resolution, DRM-free digital downloads!
The world of Crisis Vector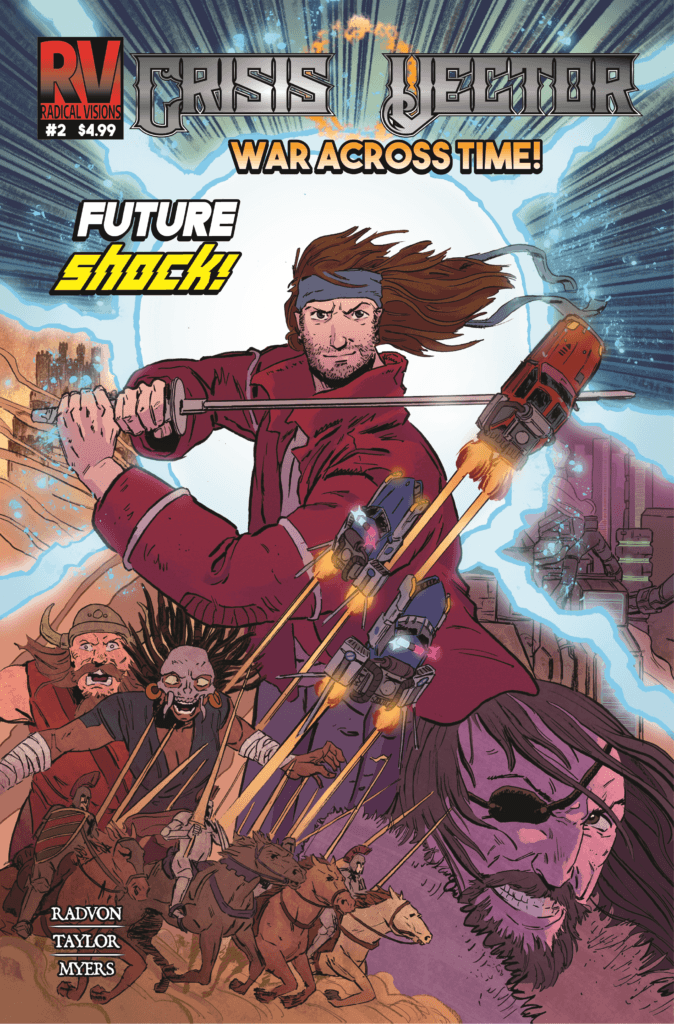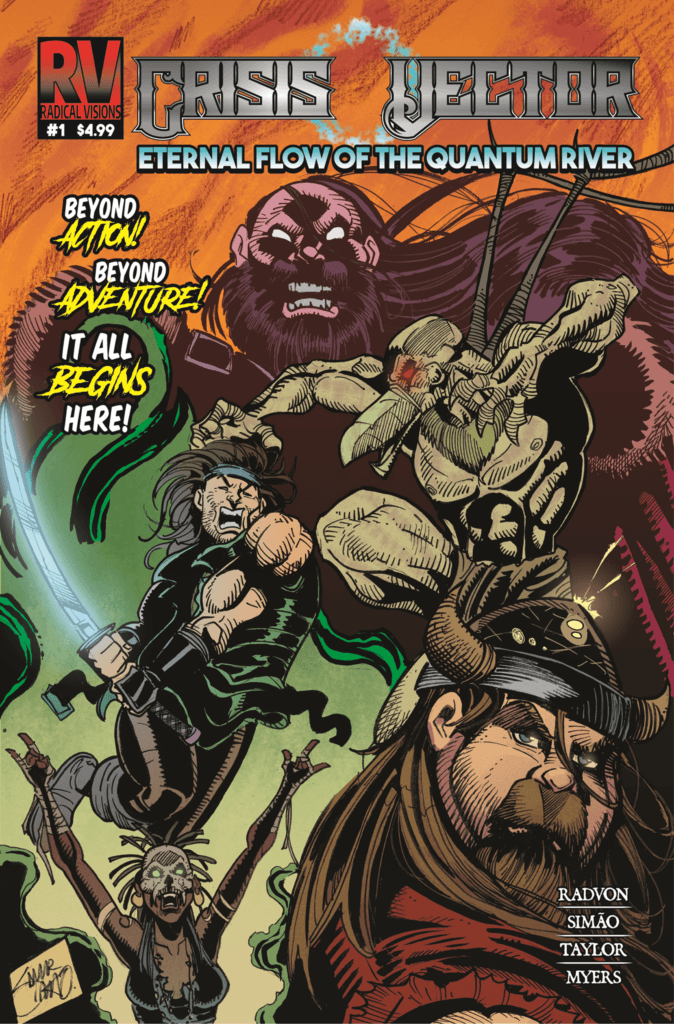 Crisis Vector blends Jack Kirby's Fourth World, Japanese roleplaying games, and '80s rock operas together into an incredible epic tale with memorable characters and non-stop creativity. Written and created by Erik Radvon, featuring art by Samir Simao and Ross Taylor, with lettering by Micah Myers.
Young warrior Kir is grief stricken over the loss of his paternal hero, the oldfather Wulfor. When strange creatures attack the grave of his fallen relative, Kir is swept into an adventure that spans space, time, and reality!
With influences ranging from '80s action movies to Japanese roleplaying video games, Crisis Vector is a tale of action, adventure, and family. It's Dragon Ball Z for a new generation, and a love letter to those things we bond with and carry with us for all our lives.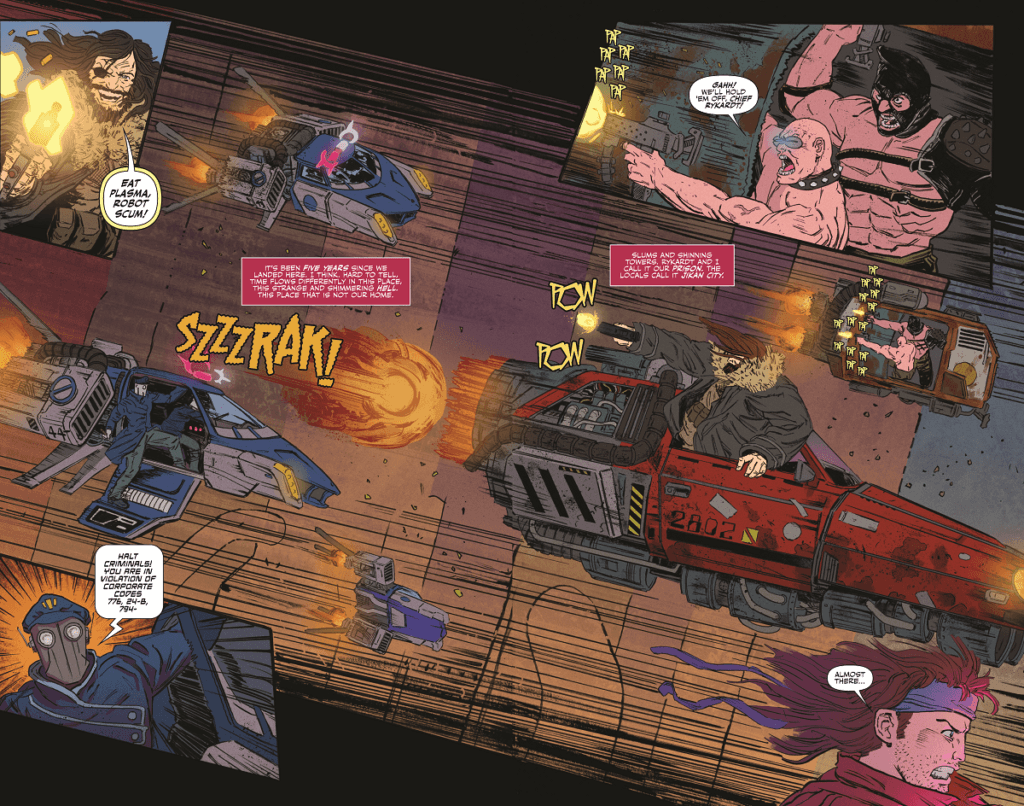 Accolades and early praise
Comic book reviewers, critics, and pros all love Crisis Vector.
It feels like an action sci-fi movie straight out of the '80s. Like Conan the Barbarian starred in Back to the Future.

Comic Book Yeti, Crisis Vector #1 and #2 Review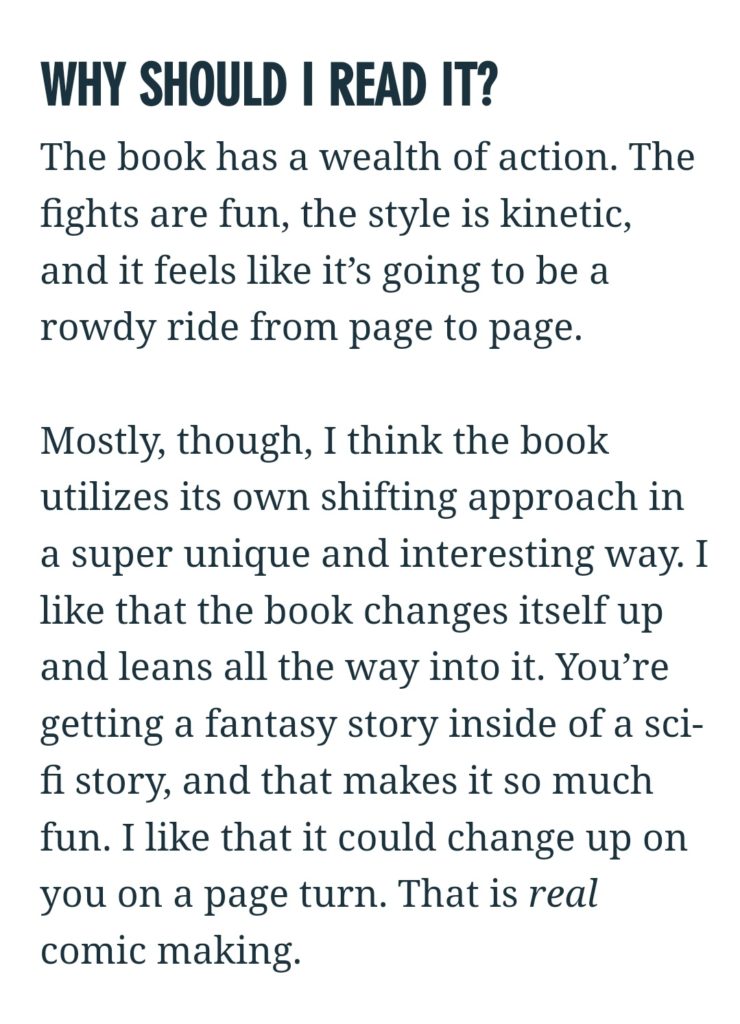 New Number One: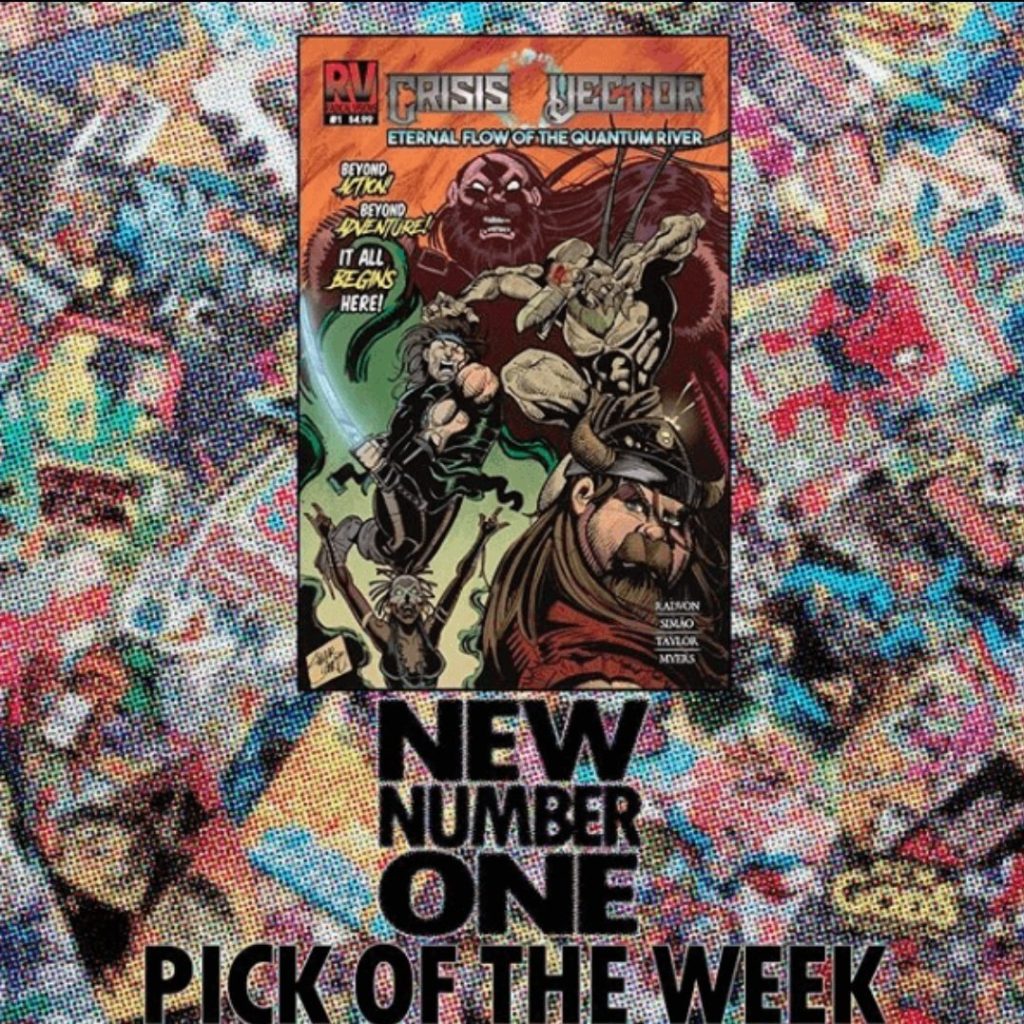 The future of Crisis Vector
Crisis Vector has recently been collected into one 80 page giant book- "Crisis Vector Perfect Collection 1.0 – They'll never take this from us"
With a bold design and incredible story and art, Crisis Vector Perfect Collection 1.0 is destined to jump off the stands and into readers hands! There's nothing else like this coming from the indie comics world.
And who knows what lies beyond collection 1? The world of Crisis Vector is always expanding!
If you're a publisher interested in Crisis Vector, please contact us here.