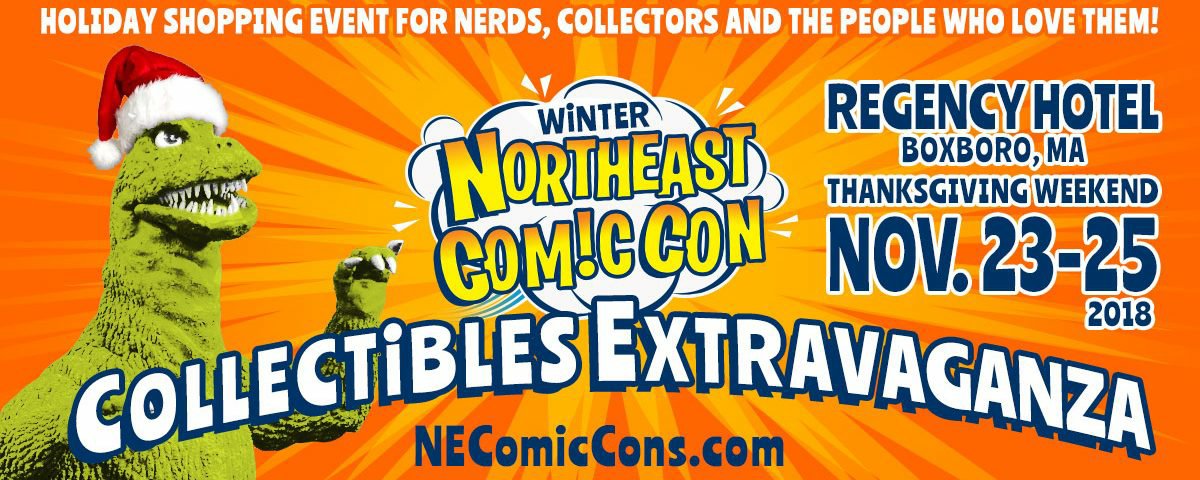 I just wrapped 3 days at Northeast Comic Con in Boxboro, MA. I didn't know what to expect from this show– it was my first time doing it, and it fell on the weekend following Thanksgiving. Would anyone be around? Would Black Friday and football syphon off any interest? Would people be too hungover from turkey and gravy to move from their sofas?
Much to my surprise, the crowds were constant and enthusiastic throughout. The Con kicked off Friday evening and new readers quickly stopped by the table and picked up anthologies and comics. I had some great conversations with people genuinely interested in finding new and interesting things in the comic world– a less common occurrence at conventions than you might think.
The strong Friday start provided a solid boost to the rest of the weekend. Saturday and Sunday were equally bustling, with moderate yet steady crowds filing through in intermittent bursts.
I took a brief pause from my table on Saturday to engage in something of a lifelong dream. Peter Laird, co-creator of Teenage Mutant Ninja Turtles and indie comic legend, was in the house. Mirage Studio stalwart Steve Levigne was also there. Laird's TMNT and the DIY/self-publishing ethic made famous by Mirage in the '80s serve as my guiding light, the template and inspiration for my books CRISIS VECTOR and CRYPT ZERO. Meeting Peter Laird was, suffice to say, pretty surreal. The word hero gets thrown around a lot, but in this case there's no better term I can use. He was generous and kind. A perfect experience that I'll remember forever. Here's me with the man himself!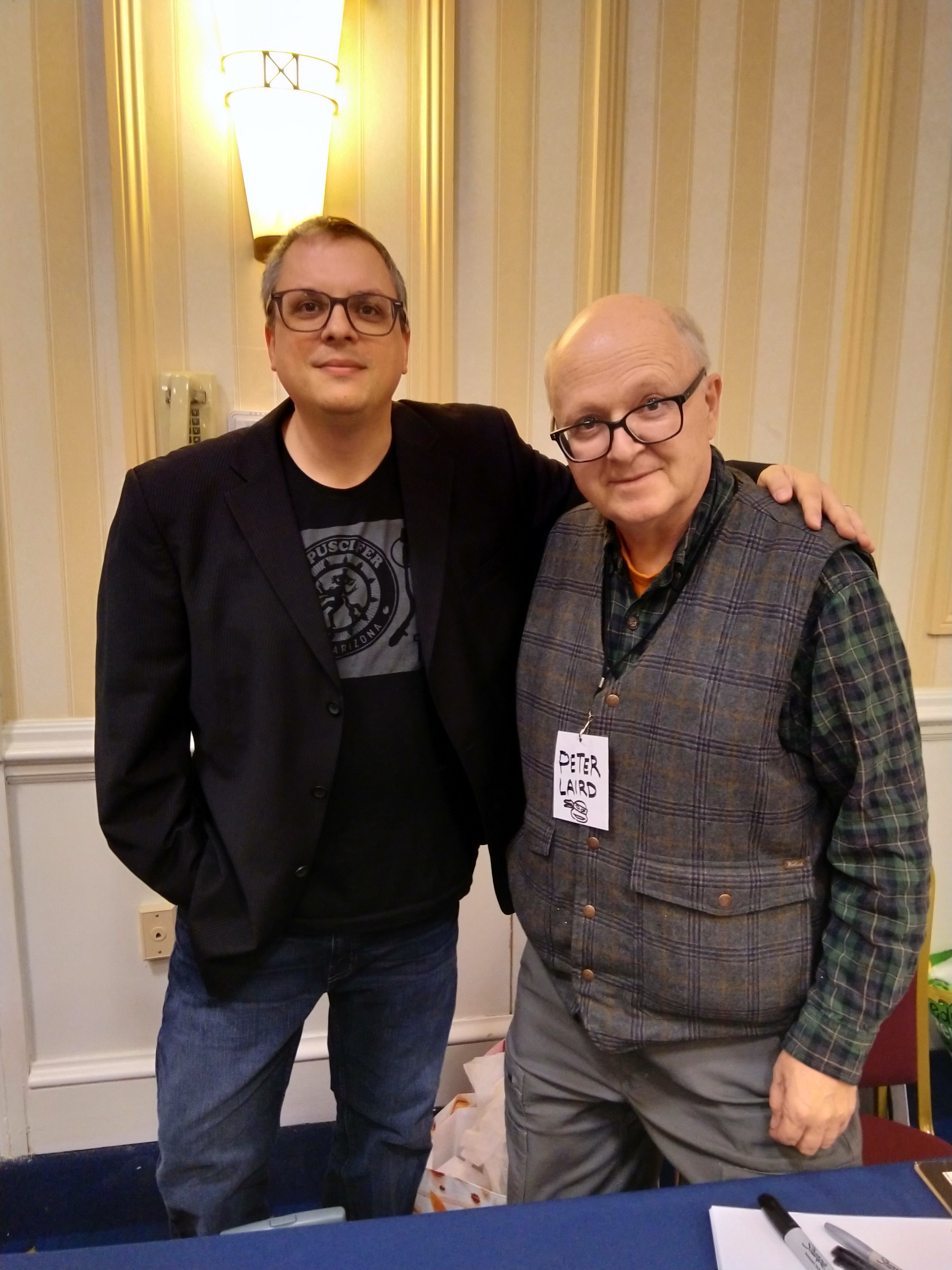 Other highlights include a whole lot of conversation about Famous Monsters of Filmland. This weekend marked the birthday of Famous Monsters founder Forrest J. Ackerman, and let me tell you, Forry's spirit is alive and well. So many people have fond memories and recollections of their experiences reading Famous Monsters. For some, it was decades in the past and their smiles were those of reencountering an old friend. Others found back issues in more recent years and discovered the world of cinematic creatures through musty yellowed pages. And then there are the new generation of readers (my personal favorite), seeing the Famous Monsters logo for the first time and feeling a magical pull to crack open the glossy cover and dive into a whole new world. I was especially touched by a young man of about 12 or 13 who came by a few times, eventually returning with his father and grandfather. He was sporting a full Ghostbusters uniform, as was his dad, and he was clearly fixated on Famous Monsters. I should note here that I'm not much of a carnival barker or salesperson at cons. I generally let people discover the work on their own and then engage in a conversation if there's one to be had. Just the way I roll. Anyways, this young man found something in Famous Monsters, and it was cool be a spectator, watching the tractor beam activate between reader and source. That young man's Famous Monster's memories begin with Famous Monsters #290, published just last month. Maybe it turns into a lifetime of memories. It's an honor to play a small role in something like that.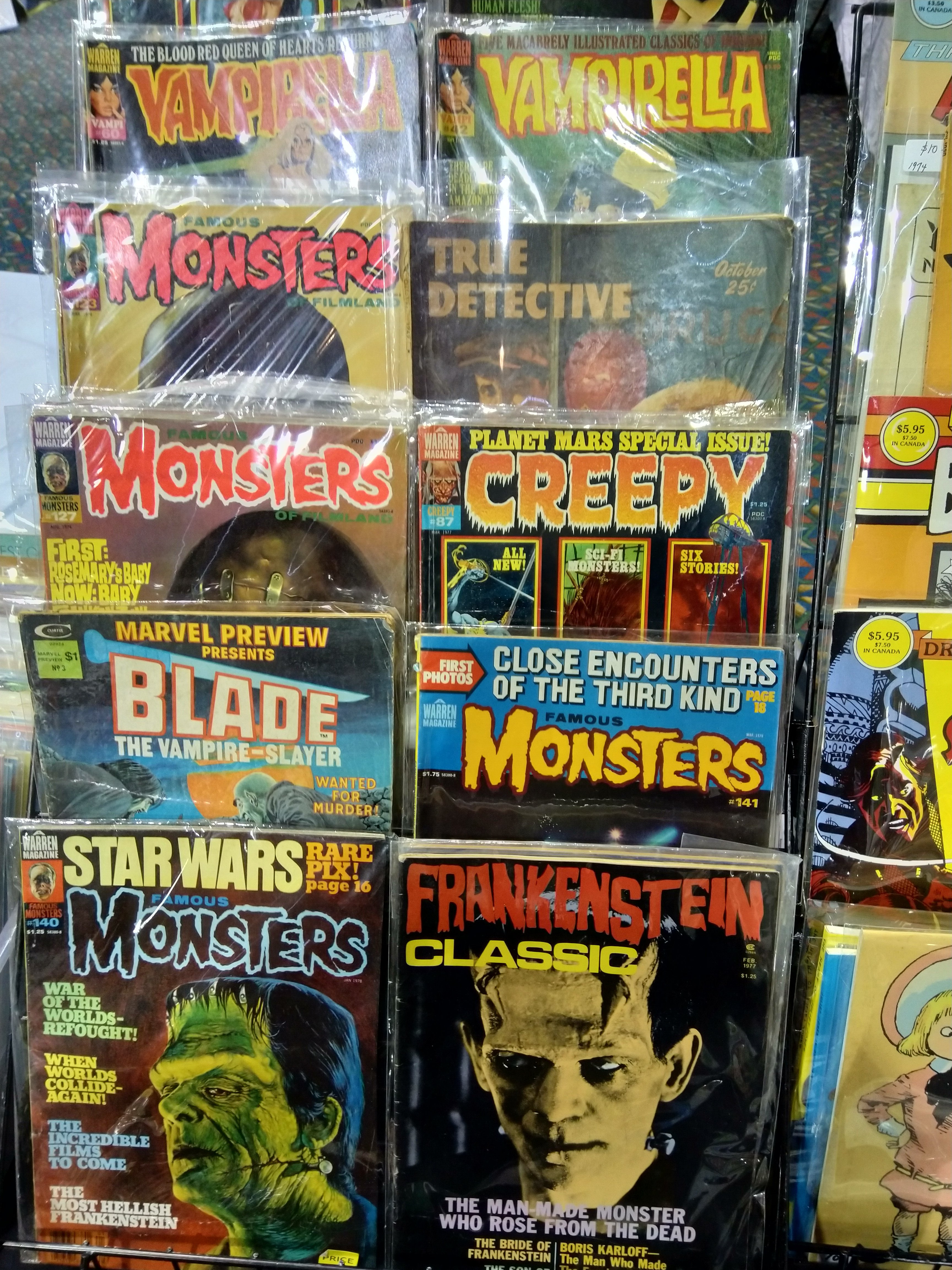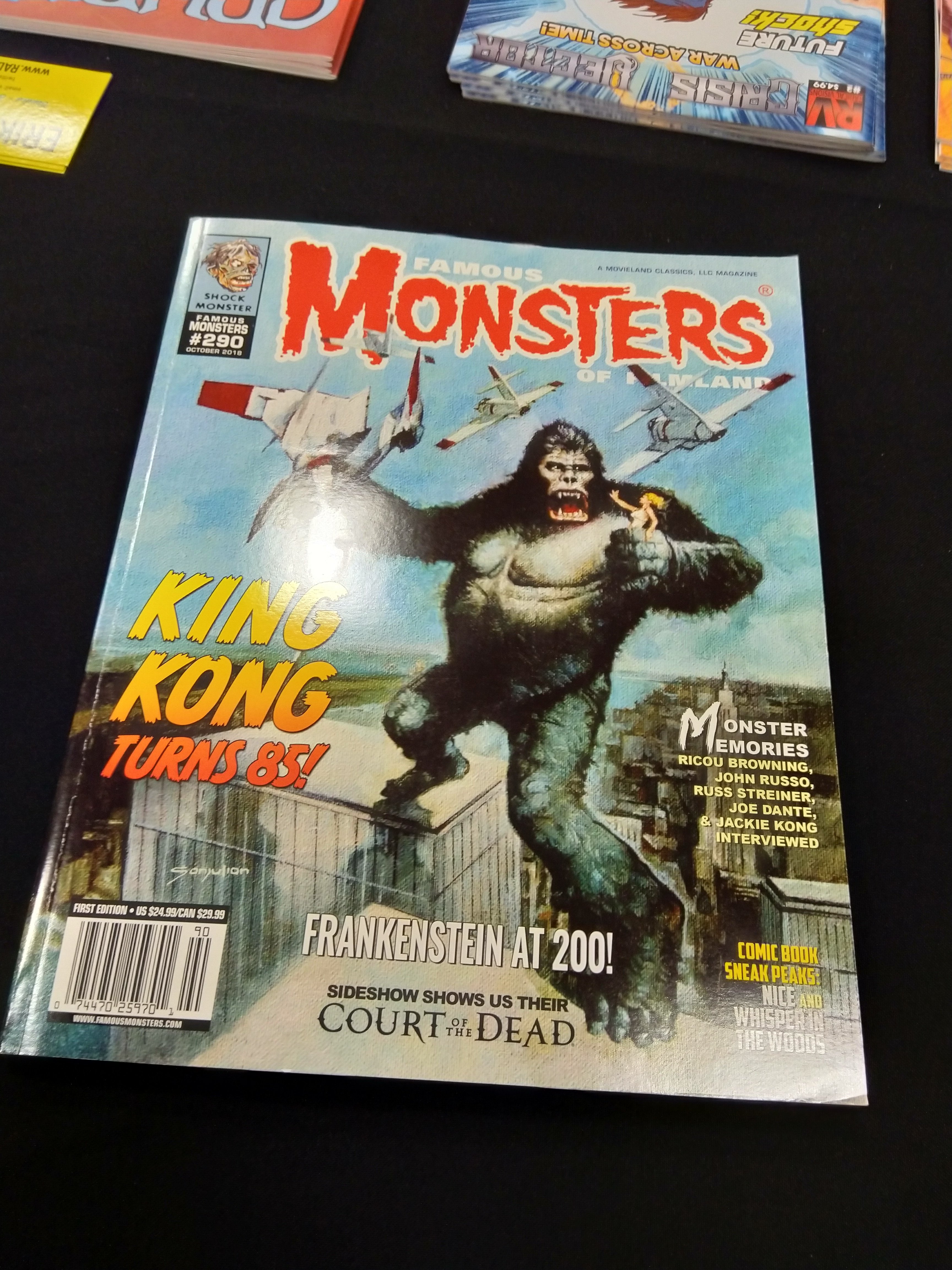 I also was blessed by the patron diety of comic cons to once again have great table neighbors. I was happy to meet Paul Montani, writer and artist of THE RAT RACE, a fantastic looking cartoon strip featuring, you guessed it, rats. Turns out Paul and I work for the same mega-corporation as our day gigs, and I really enjoyed sharing war stories and reflections about everything from local comic shops to new Disney rides with him throughout the weekend. I was also excited to see Patrick Davis, Topps Star Wars artist extraordinaire. I recently met Patrick at That's Entertainment's MicroCon in Worcester, and we hit it off with our deep, perhaps unhealthy love of Star Wars. Patrick produced a stellar piece of my boy Count Dooku for me, and I shall treasure it always.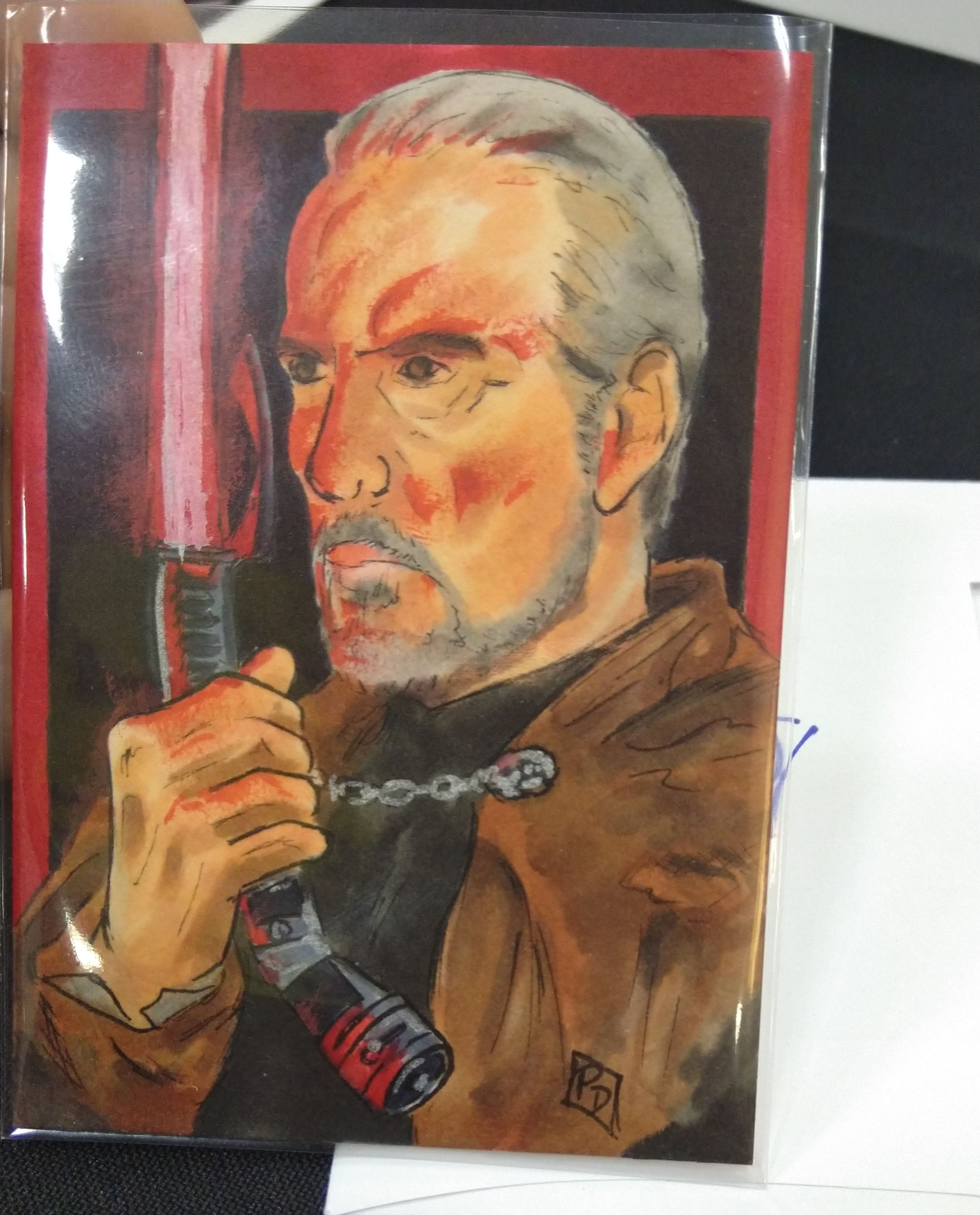 Ok, this is already longer than expected so I'll close by saying great show, great crowd, and a hearty thank you to everyone who attended and picked up my comics and stories. Also shoutout to organizer Gary and the Northeast Comic Con staff.
This show closes out my 2018 convention season. Now comes the snow, the ice, the holidays, and raising the flame on a bubbling cauldron of content to serve up to you all in 2019 and beyond. 😎🍲