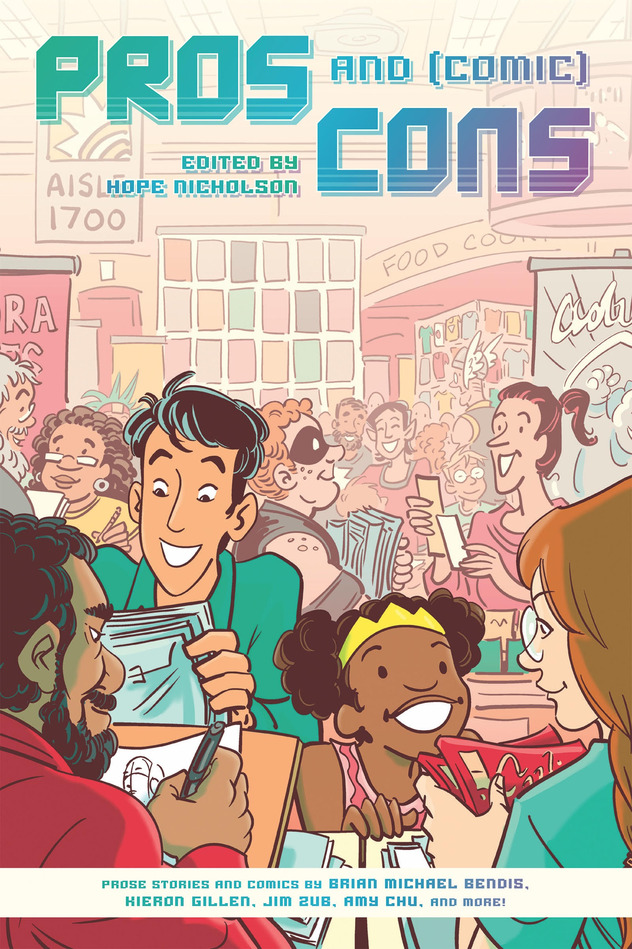 So. See that cover? See those names? Brian Michael Bendis. Kieron Gillen. Jim Zub. Amy Chu. And more!
That's me. I'm the "and more!" !!!
I'm very excited to announce that I have an essay/prose piece in this tremendous looking anthology project, helmed by editor Hope Nicholson and coming to comic shops and bookstores everywhere from Dark Horse Comics.
I'm beyond honored to be contributing to this book and super grateful for the opportunity to share my little story about what's it's like being a writer in Artist's Alley at comic conventions (hint- it's weird).
Pros and (Comic) Cons is set to debut in May 2019. Check back here for updates, and check out the announcement coverage below:
Paste Magazine: https://www.pastemagazine.com/articles/2018/10/dark-horse-announces-pros-and-comic-cons-anthology.html
Dark Horse Comics: https://www.darkhorse.com/Blog/2811/explore-pros-and-cons-being-pro-comic-cons
The Hollywood Reporter: https://www.hollywoodreporter.com/heat-vision/pros-comic-cons-anthology-explains-truth-behind-comic-con-myths-1156426
Comiccon.com: http://www.comicon.com/2018/10/30/dark-horse-and-hope-nicholson-reveal-stories-of-con-life-in-pros-and-comic-cons-anthology/
The Beat: http://www.comicsbeat.com/bendis-gillen-grace-among-contributors-to-pros-and-comic-cons-anthology/