Howdy all! Hope you are doing well, staying isolated, and feeling healthy in these strange pandemic days. Speaking honestly, there have been peaks of occasional worry bordering on panic, a numb sense of disbelief, stretches of boredom, and a million things in between. I think have a newborn here certainly adds to ol' emotional workload. This is not the welcome to life anyone planned on, obviously. On the bright(er) side, we're all good here, taking it day by day and relatively well stocked with rice, lentils, and fruit cocktail. And the baby? He's happy and oblivious to global events.
And then there's this- a nice break from the pandemic blues. Comic review site Matt Legeti's COMIC BOOK YETI published a great review of my comic series CRISIS VECTOR (read it here). They reviewed issues #1 and #2, and I couldn't be happier with their coverage. You cook up a soup made of words and images almost in a dreamlike state, giving yourself over to something higher, never really knowing if the end result will successfully make the transition from the dream dimension into reality. Reviewer Jared Lujan gave me a boost in confidence that in the case of CRISIS VECTOR, the jump was a successful one. He got what we were aiming to do, without explanation of hand-holding. CRISIS VECTOR in a lot of ways follows a somewhat archaic kind of storytelling, one that drops you into the action and trusts that you're capable enough to pick things up along the way.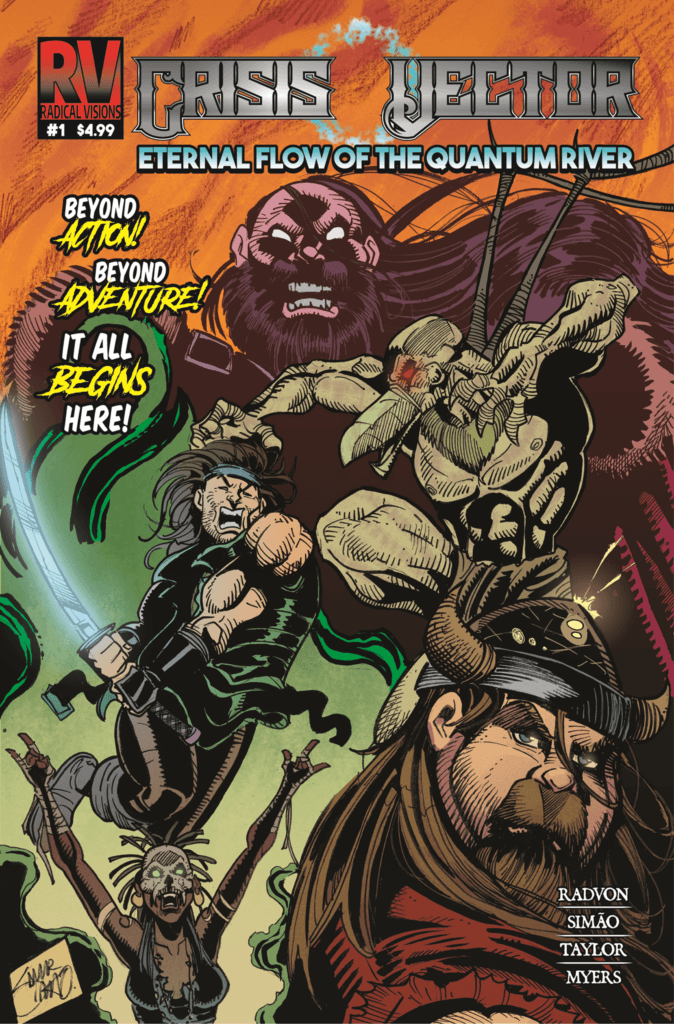 I'm very happy to see the action sequences get called out. I love writing action, and study it like a language. From comics like TMNT to movies like LETHAL WEAPON, there's a lineage to be found in CRISIS VECTOR. I'm happy it comes through.
A choice excerpt that hit me in the feelzone:
You're getting a fantasy story inside of a sci-fi story, and that makes it so much fun. I like that it could change up on you on a page turn. That is real comic making.

Jared Lujan, COMIC BOOK YETI https://www.comicbookyeti.com/post/crisis-vector-issues-1-2
Overall, the review captures one of my main principles I carried with me while making CRISIS VECTOR- that comics can be anything. So many modern comics are screenplays on paper, which is fine and even great sometimes, but I often find myself craving comics that deliver entirely unfilmable, unrealistic, 120 mile-per-hour action and adventure. CRISIS VECTOR aims for that kind of experience.
On behalf of myself and the art team of Samir, Ross, and Micah: Thanks again to Matt Legeti, Jared Lujan, and the crew at COMIC BOOK YETI for taking the time to check out CRISIS VECTOR! It is most appreciated.
Read their review here: https://www.comicbookyeti.com/post/crisis-vector-issues-1-2
Grab print editions of CRISIS VECTOR from my shop here: https://www.radvon.com/comics/
Stay sequestered,
ER