Hi Everyone,
Some very cool news to share. LadyDarke is on the cover of this week's Comic Shop News! CSN is the go-to source for tens of thousands of comic book readers and distributed by comic shops all across the country. I've been reading CSN every week for decades, and it's a prime vehicle for discovering new and exciting comics. Here's a scan of the cover:
The editors at CSN were kind enough to also interview me. I got to cover a lot about my background in writing, the inspirations behind LadyDarke, and shout out to some of my comic book heroes. Here's an excerpt: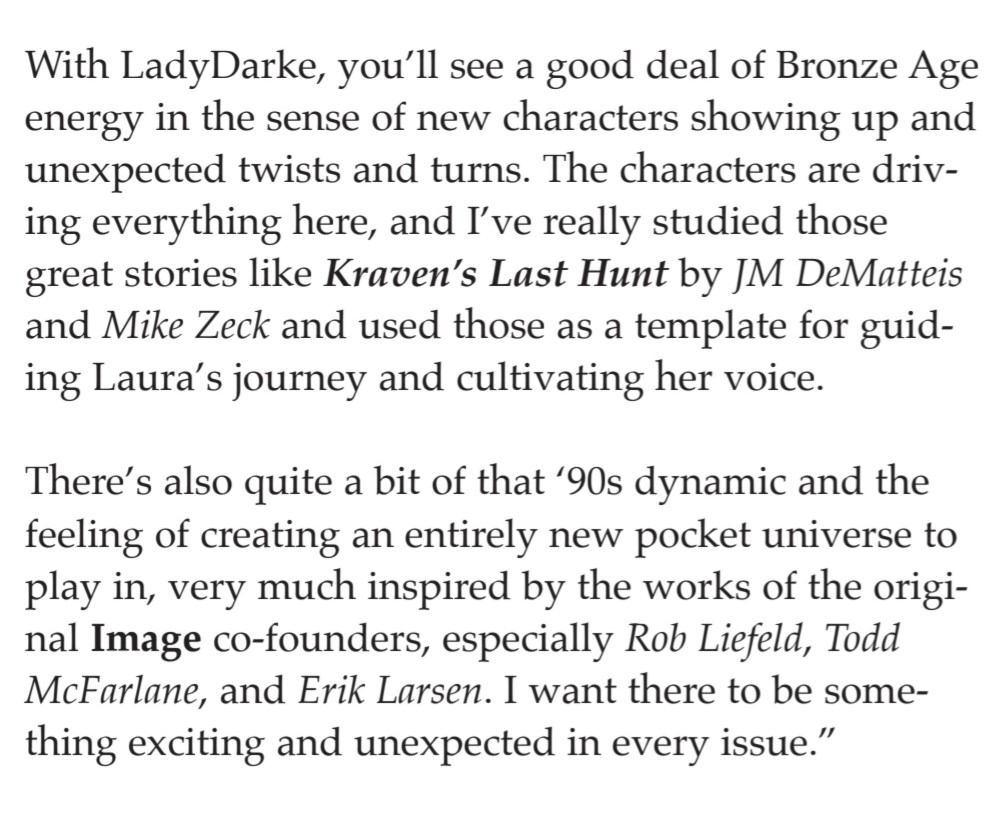 Be sure to grab your copy of Comic Shop News, usually for free, from your local comic book shop to read the full interview.
I will share that there is a very little chance shops ordered enough copies of LadyDarke #1 and #2 to meet demand. The pop from Comic Shop News is very real and I'm anticipating sell-outs of issue 1 when it drops on Feb 15. Tell your shop you want a copy and add the series to your subscription list to ensure you get yours! Ordering information is available on the Previews website here.
Thanks for supporting LadyDarke!