Hi all! LadyDarke #2 is in this month's Previews catalog (January 2023). We have two sweet covers for this issue- one by Emilio Utrera, and the other by Kath Lobo.
JAN231384 – LADYDARKE #2 (OF 5) CVR A EMILIO UTRERA – Previews World
JAN231385 – LADYDARKE #2 (OF 5) CVR B KATH LOBO – Previews World
Preordering is open now. Be sure to have your local comic book shop order you a copy, or better yet, subscribe to the series and add it to your pull list!
Here's a look at the covers for LadyDarke #2: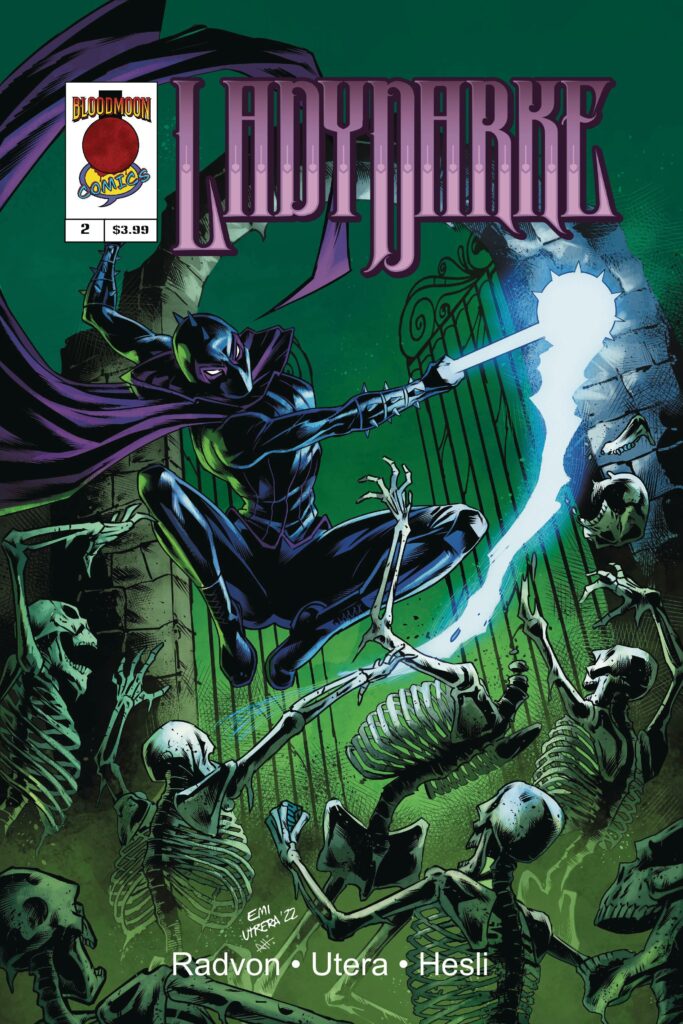 There were a couple minor typos in the advanced solicits: the issue is illustrated by Emilio Utrera, not Samir Simao (Samir did our exciting first issue!), and Emilio's name is misspelled on the cover. I'm told by the publisher this will all be corrected for the printed issue.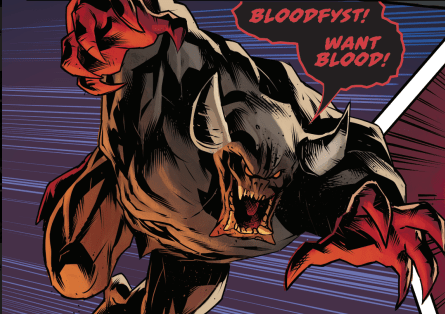 LadyDarke #2 is, I dare say, awesome. Laura continues her journey by raiding the tomb of the Darke family, where she meets so very unexpected ghosts of the past. Meanwhile, the nefarious Whitelock meddles with powers he doesn't understand and unleashes the hulking BLOODFYST upon Slate City. It's an action-packed issue that will leave you waiting with bated breath for LadyDarke #3!
And speaking of issue 3, production is well underway, and the pages look incredible. Emilio is our artist once again, and this issue reaches a new level of sophistication, suspense, and awesomeness. LadyDarke is evolving in real time, becoming something like Spawn meets Sandman. I can't wait for you all to see it.
Preorder your copies of LadyDarke #2 today! FOC is coming right up.
JAN231384 – LADYDARKE #2 (OF 5) CVR A EMILIO UTRERA – Previews World
JAN231385 – LADYDARKE #2 (OF 5) CVR B KATH LOBO – Previews World