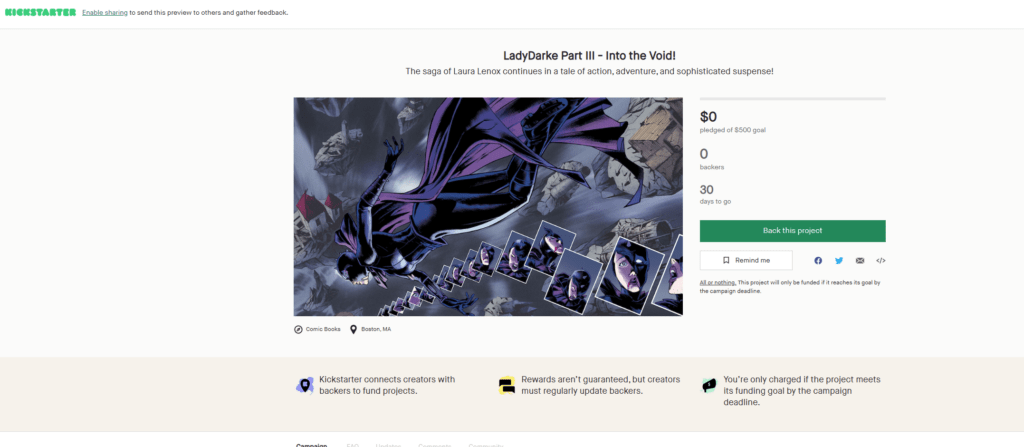 Great news- Kickstarter approved LadyDarke #3 (very quickly, I should add). The pre-registration page is now live and you can sign up right now to be notified when we launch. The project is aiming to go live Tuesday, March 21.
I'm keeping quantities extremely limited this time around. LadyDarke #1 and #2 were incredible successes, and in the process I learned a ton about the effort needed to print, pack, and ship thousands of comics around the world. With a burgeoning family and two small children here at the homefront, I also know my physical and mental limits. So, long story short, be sure to sign up for notifications and secure your copy quickly. As unscrupulous mattress salesmen from the '80s likely once said, "Once they're gone, they're gone!"
LadyDarke #3 is the best issue yet. The book is evolving rapidly in real-time, moving from something like Spawn or Savage Dragon to energy closer to Sandman and those great "sophisticated suspense" books of yore. I can't wait for you all to read it.
Check out the LadyDarke #3 Kickstarter page here:
https://www.kickstarter.com/projects/ladydarke/ladydarke-3-into-the-void