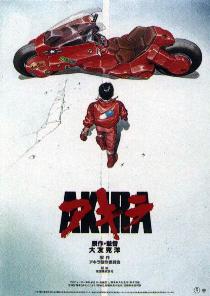 TETSUO! Believe it or not, the anime classic AKIRA turns 25 this year. Katsuhiro Otomo's landmark film gets a deluxe anniversary Blu Ray / DVD release Nov. 12.
I look back at Otomo's violent yet weirdly beautiful Neo Tokyo in this week's Thowback Thursday column on Kabooooom.com:
http://kabooooom.com/2013/11/throwback-thursdays-akira/ 
The AKIRA 25th anniversary set is currently available for pre-order from Amazon.