The Saga of Laura Lenox Continues in Ladydarke #2!
Chapter 2 of the hit comic launches on Kickstarter August 1.
The hit saga continues in the all-new blockbuster second chapter of LadyDarke! Featuring an all-star team of comic book industry talent: art by Emilio Utrera (Dynamite, Vertigo), colors by Arthur Hesli (Heavy Metal, Dynamite), letters by Micah Myers (Image, Dark Horse, DC), and story by Erik Radvon (Dark Horse, Action Lab). LadyDarke is the next great indie comic book superhero for the 21st century.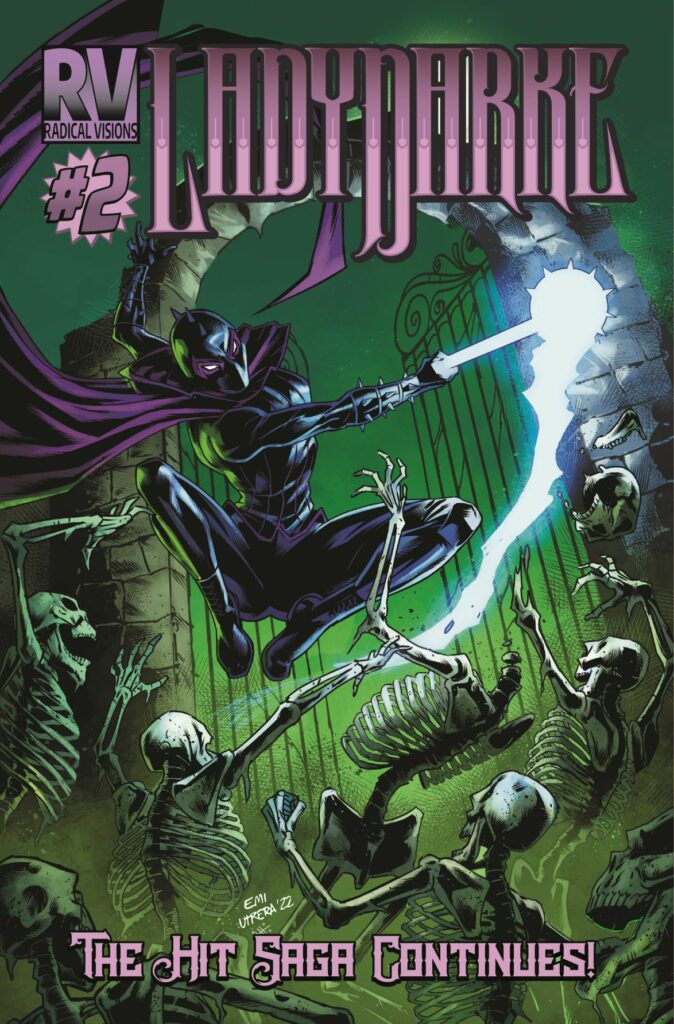 The campaign for LadyDarke #2 kicks off August 1, 2022! Sign up for notifications on the pre-launch page today.
LadyDarke #2 by Erik Radvon — Kickstarter
If you missed the first issue, check out our LadyDarke #1 page here.