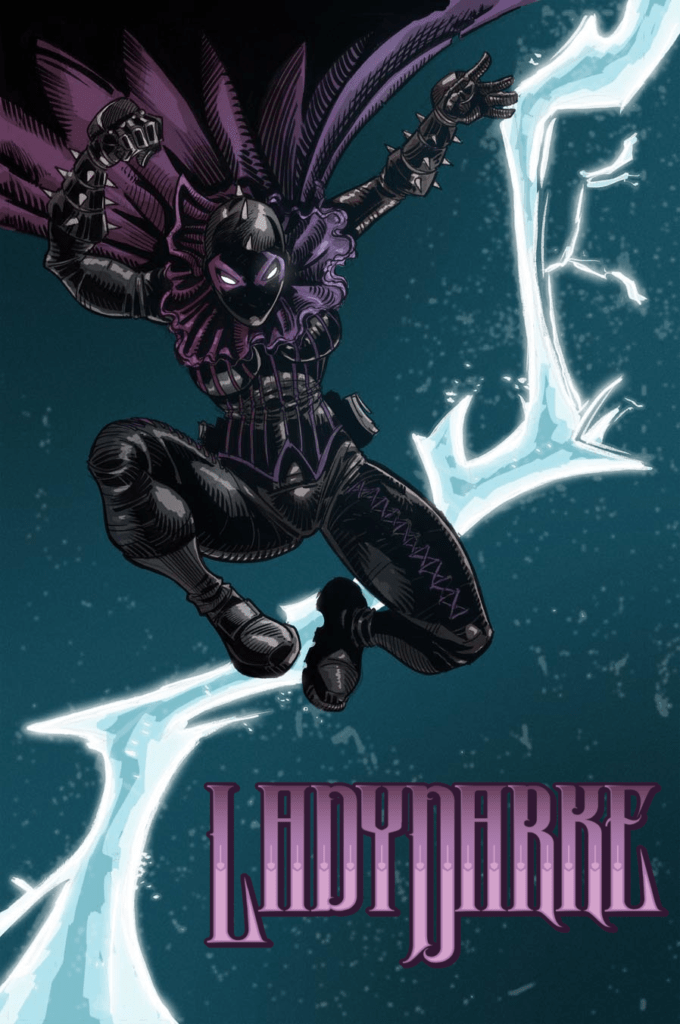 Hello Internet! I'm super thrilled to announce my next comic book is underway: LadyDarke #1!
Meet Laura Lenox, LadyDarke!
LadyDarke is a supernatural superhero story that tells the tale of Laura Lenox. Laura carries the ancient mantle of her arcane family while struggling to get through the daily grind of high school.
It's Spawn meets Ultimate Spider-Man with a high-octane energy and balance of family drama, gothic tension, and superhero action.
The creative team
LadyDarke is brought to you by a really stellar group of creators from around the world, including many of my frequent collaborators plus some special surprise talent providing variant covers and pin-ups along the way. I can't wait for you to see what's coming.
Story – Erik Radvon – That's me! Writer, creator, producer, but hopefully not publisher this time- I want LadyDarke at a publisher and in your favorite comic shop!
Art – Samir Simao – My Crisis Vector artist is back! Samir is blowing up the industry and turning in art for major publishers. Thankfully, he still responds to my emails 🙂
Colors – Rob Croonenborghs – Rob and I have worked a TON together over the years. He's become the most famous comic talent from Belgium since Herge, but is like 1000 times cooler.
Letters – Micah Myers – Micah has grown into one of the leading comic book letterers of his generation. I've never done a book without Micah, and I hope I never do!
Special Guest Artists – TOP SECRET but you are going to be BLOWN AWAY! Stay tuned. Your eyes are going to melt.
The first Radical Visions superhero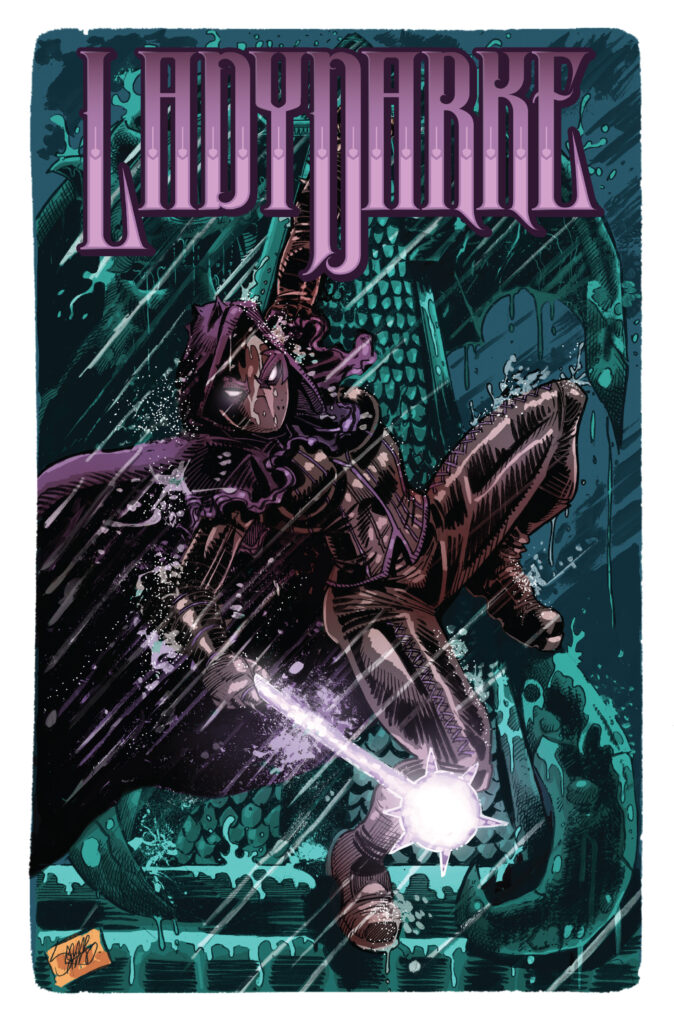 Believe it or not, LadyDarke is my first superhero story after nearly a decade of making comics. I've done sad Shakespearean westerns, weird EC pulp sci-fi, and the Jack Kirby-meets-Final Fantasy fever dream of Crisis Vector. I'm proud of it all, but there's a refreshing simplicity and straightforwardness to LadyDarke that I'm really excited about. This is my love letter to the genre and LadyDarke #1 is the tightest script I've written to date. This one's going to be a lot of fun.
Join us on the LadyDarke journey
We certainly hope you'll join us on this journey. We want LadyDarke to be your new favorite indie comic. 1986 brought you The Dark Knight Returns. 1992 Spawn #1. In 2021, it's LadyDarke #1!
Sign up for my newsletter to keep up to date on all the latest LadyDarke developments.